Gather
For its first GEAR cycle, Crowd4SDG called for projects with focus on Climate Action (SDG 13), Sustainable Cities and Communities (SDG 11) and Clean Water and Sanitation (SDG 6).
During the Gather phase of the first GEAR Cycle, participants between the ages of 16 and 26 submitted projects that tackled water-related issues such as droughts, access to clean water and flooding for the #Open17Water Challenge. Here are the initial pitches we received for the call.
Evaluate
Out of the #O17Challenge 18 groups were selected to join the Evaluate phase. Below a list of the projects that participated on the Evaluate phase of the GEAR Cycle:
| Team Name | Project Description | Page Summary |
| --- | --- | --- |
| Team Aquatics | Mitigating floods by use of Water Sinks and the process of Electrolysis. | Y |
| Team Collaborative Water Monitoring | Monitoring faecal contamination through remote sensing and crowdsourcing data collection | Y |
| Team Daily Water | Value Water , Save Water | Y |
| Team Ecolution | Adressing water resilience issues by a world wide campaign through social media. | Y |
| Team FEWS | Contributing to Flood Early Warning Systems (FEWSs) through crowdsourcing And Machine learning to mitigate Disaster and promoting SGDs | Y |
| Team Filsteiner | FILSTEINER | Y |
| Team Flood Finder | Flood alert systerm using Machine Learning and hardware sensors | Y |
| Team Flood Maps | Using Machine-learning to Crowdsource Data for Enhanced Flood Mapping | N/A |
| Team Garuda Savior / Ina Flood | Crowdsourcing-based Flood Loss Estimation for Achieving Urban Resilience | Y |
| Team MNL | Implementing Drainage Net and Filters in Communities of Metro Manila | Y |
| Team Potamoi | Potamoi - Flood Forecasting & Flood Warning API | Y |
| Team Rainwater Collection | Smart Techniques for Collecting Rainwater | Y |
| Team Rainwater Harvesting | Revival of Rainwater Harvesting through Community Engagement | Y |
| Team Safe Water for Homeless | Safe Water for Homeless: Providing Reusable Bottles with Built-in Filters | Y |
| Team Thousand Waters | Eco-friendly Rainwater Harvesting System for low-income families: Improving Sustainability through Circular Economy | Y |
| Team To See To Care | Team To See To Care | Y |
| Team Warbon Footprint | Connect water with carbon footprint | Y |
| Team Wotter | Provision of access to clean drinking water to rural communities | Y |
Accelerate Phase
Out of Evaluate, five projects were selected to be Accelerated. These five teams participated in the Challenge Based Innovation Workshop organized by the IdeaSquare at CERN team. Below are one-pagers about their projects: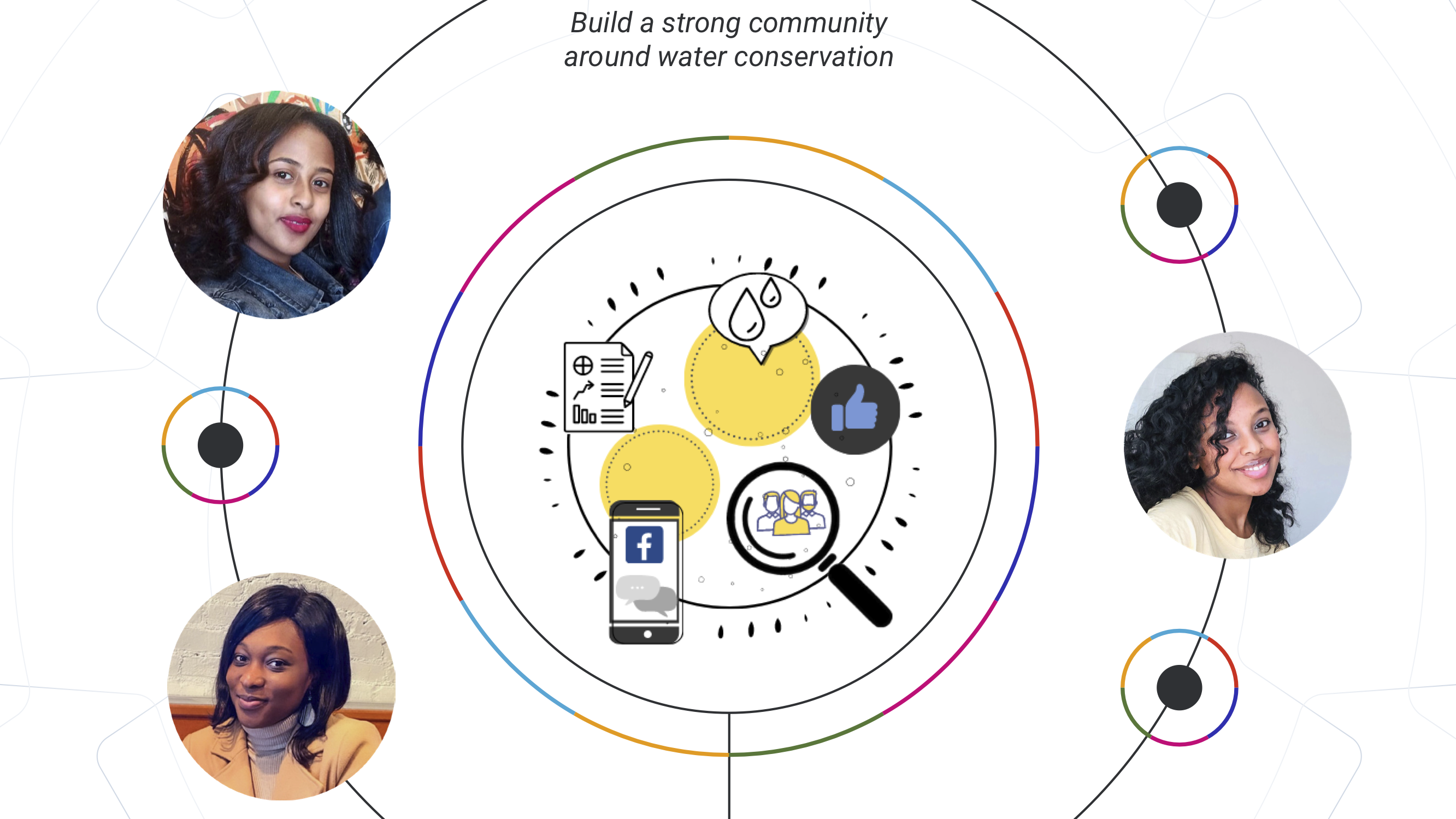 Ecolution
Ecolution is a project aiming to develop a  monitoring service of the quality of water supply services in Cote d'Ivoire using feedback from consumers on Facebook.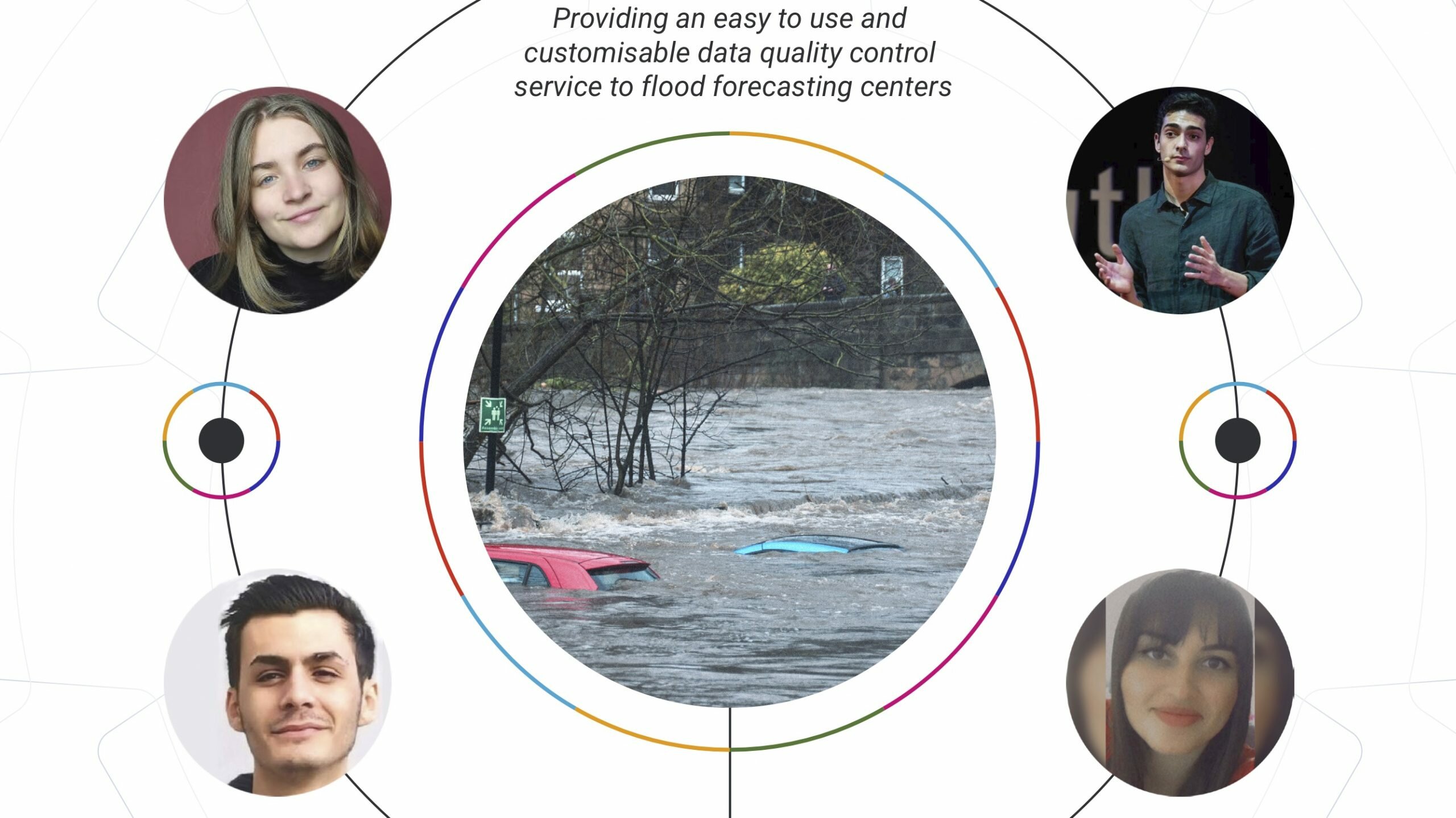 Potamoi
Potamoi wants to optimize the process of cleaning hydrological data to allow the improvement of flood forecasts and to reduce the number of deaths from floods and damaged properties.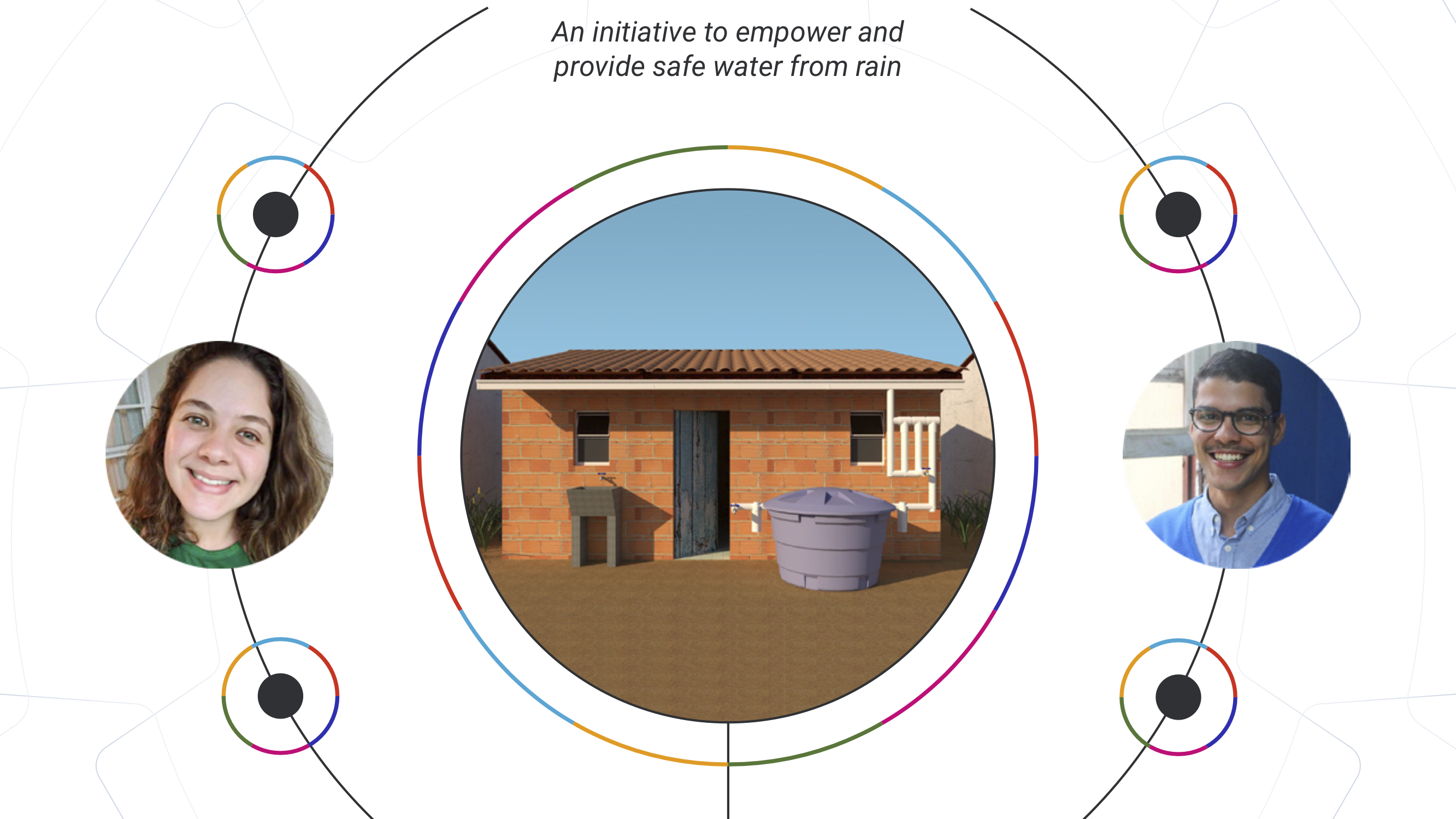 Thousand Waters
The Thousand Waters project aims to secure drinking water for vulnerable communities or people invisibilized by public policies through a simple, creative, and effective solution.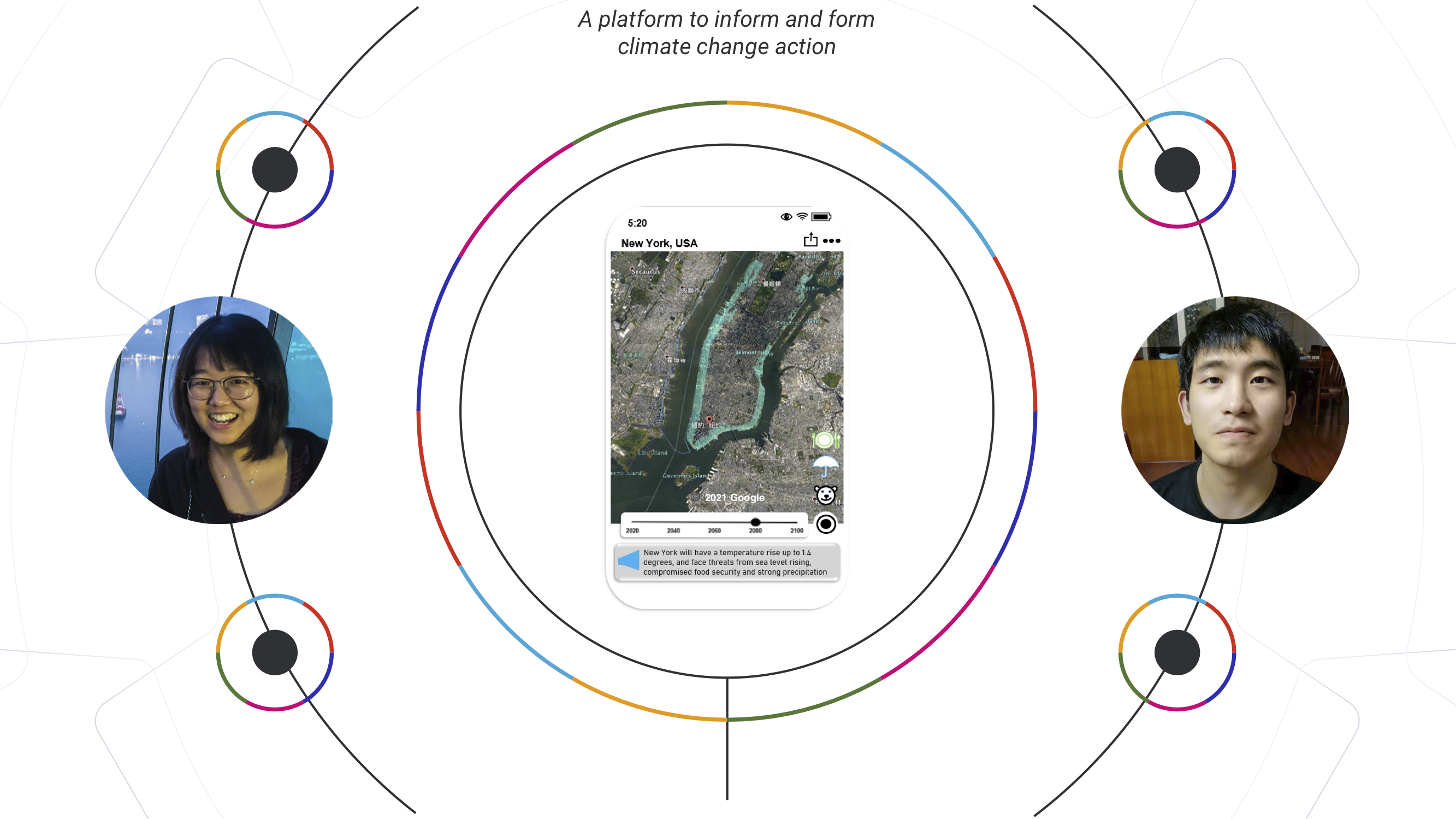 To See To Care
The project aims at raising awareness of climate change and encouraging more climate actions. In the initial stage, it is targeting those already aware of climate issues with the ultimate objective of influencing the general public.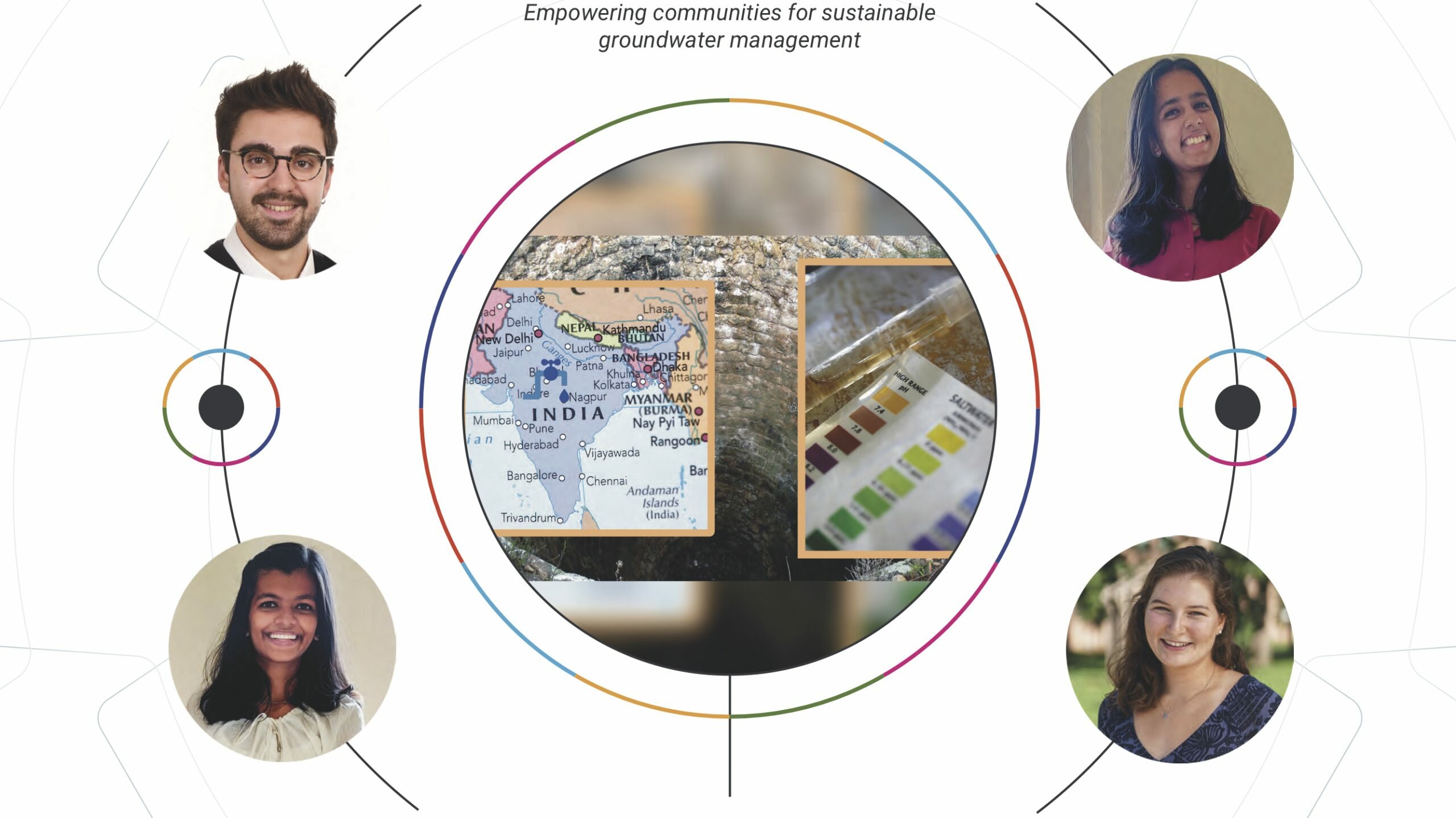 Well Yes!
The objective of Well Yes! is to further the principles of United Nations' SDG 6, by setting up a model for monitoring groundwater quality, to empower users, allow for potential policy change and better water infrastructure.
Refine Phase
Two teams, To See To Care and Well Yes!, had the chance to present their work at the Geneva Trialogue, a one-day event gathering academic, private sector and multilateral stakeholders to discuss knowledge and learning tools, platforms and initiatives for the Sustainable Development Goals (SDGs).